First off, we want to say how much we appreciate all the care and concern we received from the community when the little brown puppy was abandoned at our front door! The out pour on our social media was astounding. So, from all of us at the Shelter, thank you!
For those of you who don't know, Annabelle was left tied to our front stoop for us to find one morning in early July 2019. Unfortunately, we were unable to identify the individual who abandoned her, but we jumped to the aid of this poor pup. When she was found, she weighed a frail 17 pounds and was very scared. With a lot of love, high protein food, and a roof over her head, Annabelle was quickly able to gain weight and with the weight came her awesome personality.
Annabelle became one of the liveliest puppies in our shelter, letting her love be heard from down the kennels. She was always excited to see the staff and volunteers walk by her. With her heavy social media presence, Annabelle was snapped up quickly by a wonderful new mommy. She now has a big brother and two parents who will love her till the end of time. With her new mommy's permission, we are happy to share these before and after pictures with you all!
Before: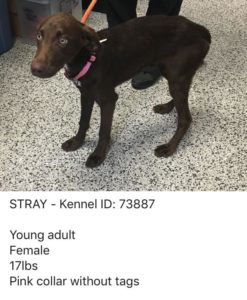 With a little love: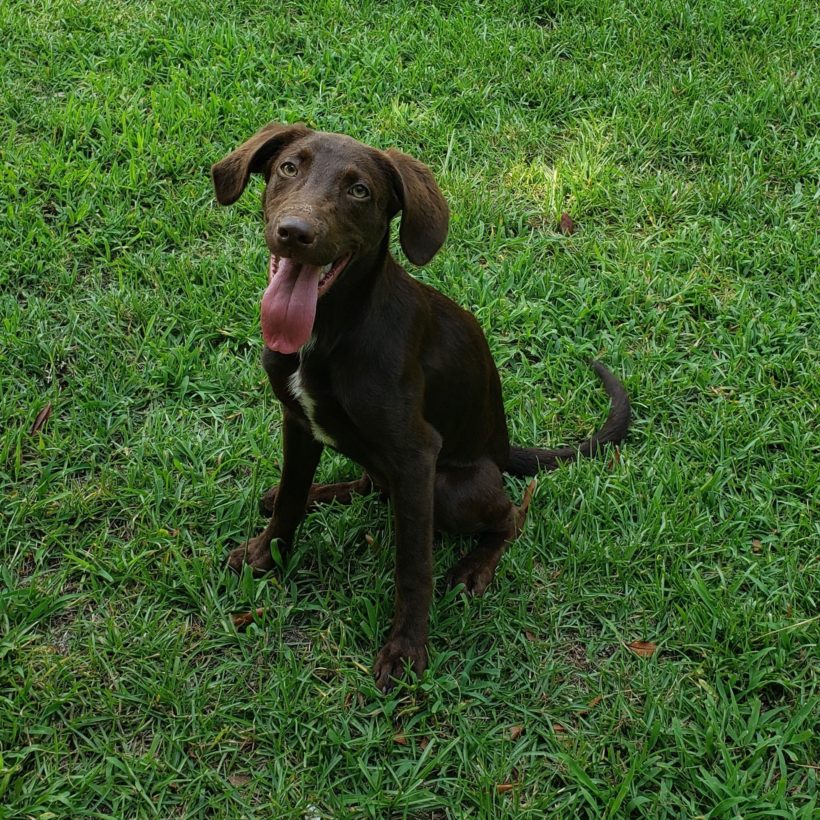 Now: