ADOPT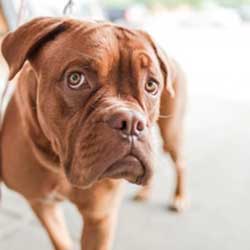 Meet our pets ready for adoption today! Your new companion awaits you.

FOSTER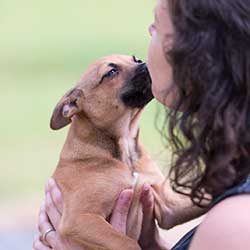 Rehabilitation for our pets often requires generous foster homes. Could you be one?

VOLUNTEER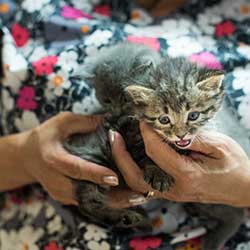 People giving their time is what makes Moore run! Your skills could help our animals.

DONATE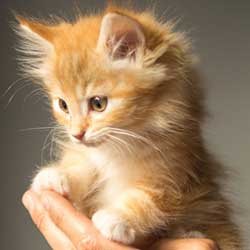 We rely on the generosity of the community. Your donation helps vulnerable animals. Join us!
Can you give sweet Suri a home?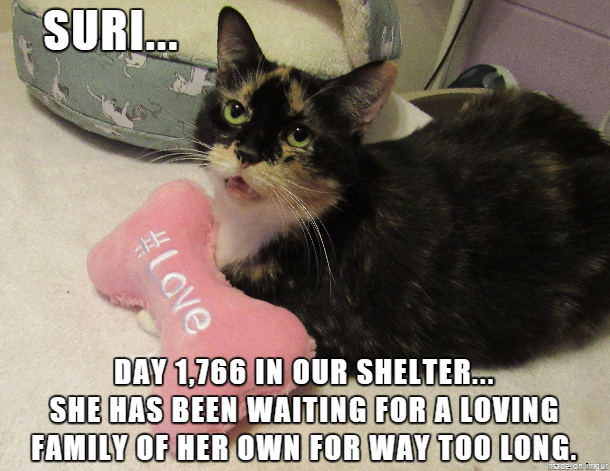 Every year I tell Suri, "This year is YOUR year!" We're going to finally find you a home… and then yet another year seems to come and then go. My heart feels sad for her. Not many people know her like we do… Every morning when we walk into her room, she comes running to greet us! She jumps up wherever I happen to be working and reaches up with her sweet little paws and gives me her version of a hug…and it's the sweetest kitty hug! She used to not let us hold her; but then while she was in these very loving moods, I would put my arms around her and eventually I lifted her ever so slightly, until it became our new norm. She will tolerate me holding her a short time now. She is one of the most loving cats you could meet. She's always looking up at me with the sweetest look. You can feel her love! I know what you're thinking…why don't I just adopt her?! Well, I have 4 rambunctious canines of my own that would stress her out. She already feels stressed when we have a full cat room. I don't have the heart to do that to her. So Suri and I wait.. we cuddle one another, we love on one another, she makes me smile, and I hope I fill a little void within her sweet loving heart everyday we share. She deserves her own family. One she can love and adore. One she can cuddle up close to and watch TV with at night. One that makes her feel like the most special girl in the world! So if you have a little extra love to spare, and a warm home you're willing to share, stop by and meet Suri. If you don't have room for another fur baby, stop by and give her a little extra love. We are all she has… yet she deserves so very much more! Once again, I tell Suri, "This year is YOUR year!" – Shelly
Thank you to our sponsors, donors, and supporters for making our 50th Anniversary celebration a great success!