Educational Programs
Teaching our community to care for our animals
Kids Saving Moore Animals
What can you do to help?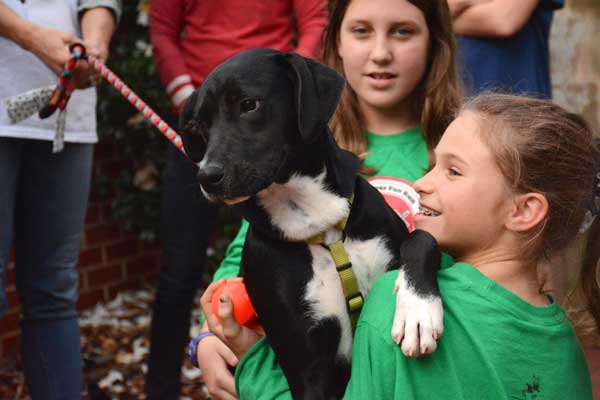 Moore Humane Society offers educational programs for all ages. We'll come out to your school or community center and talk about any of the following topics:
responsible pet ownership
the importance of spay/neuter
how to care for a pet
any additional topics of your choosing
We're also happy to bring along some four-legged friends to help with the presentation!
For more information or to schedule a presentation contact us here.
The Moore Humane Society needs volunteers of all ages in our community. Donating your time and talent is a great way to help homeless animals in Moore County! Youth volunteers are always welcome to volunteer at our shelter but there are also other ways in which people of all ages can help.
The following are some fun ideas for volunteer groups and individuals. Be sure to ask for permission from your parent, teacher or school before starting any project.
Ask for donations to Moore Humane Society, instead of birthday presents. Here's a list of donations that are most needed.
Trick or Treat on Halloween for Moore Humane Society animals.
Hold a bake sale (for pets and people) and donate proceeds to Moore Humane Society.
Collect change by placing containers in your school, church, etc.
Food Drives
Moore Humane Society relies on community donations of cat and dog food. Coordinating a food drive is an excellent way to get your friends, class, or team involved, support a meaningful program, and help Moore animals. Several thousands of pounds of food are needed each year to meet the demand of the dogs and cats coming through our doors.
Want to share your accomplishments with us? Contact us and share how you've made a difference. Be sure to include your name and a brief description of the good things you've done to help animals.