Pooch Park in the Pines (PPIP)
Pooch Park in the Pines (PPIP), a 3 1/2 acre fenced dog park, opened on October 10, 2009. PPIP is a joint project between Moore Humane Society and a group of dedicated volunteers called "Pooch Park Partners in the Pines." The park is located on a 12-acre property on old Highway 22, directly across from the airport hangers. The property is owned by Moore Humane Society and will also be the site of the Animal Welfare Center.
Why Join the PPIP Community?
Promotes responsible pet ownership
Peace of mind knowing all dogs in the park are up to date with their vaccinations
Only members have access to park entry
Park Features
Secured, fenced play area surrounded by a 6-foot fence and a double-gated entry.
Shade and water.
Adequate drainage.
Parking close to site.
Covered garbage cans with regular trash removal.
Poop disposal stations.
Benches for humans.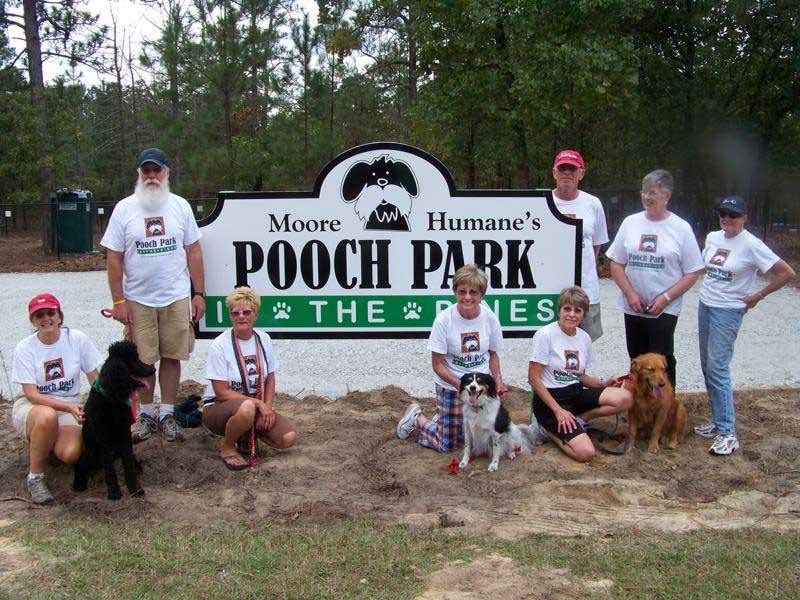 Annual membership is $50 for one dog, $70 for two dogs and $90 for three dogs.
For more information or to become a member of the Pooch Park, click here.